On a recent travel there was a lot of time for cloud gazing, and the dove shape kept returning. I felt accompanied, and knew i had to do something with it. So here it is!
Tijdens een recente reis was er veel tijd om naar wolken te staren, en steeds kwam de vorm van een duif terug. Ik voelde me vergezeld, en wist dat ik hier iets mee moest doen. Hier is het!
Pendant un voyage récent j'avais beaucoup de temps pour contempler les nuages. La forme de colombe revenait souvent, je me sentais accompagnée et je savais qu'il fallait que j'en fasse quelque chose. Que voici!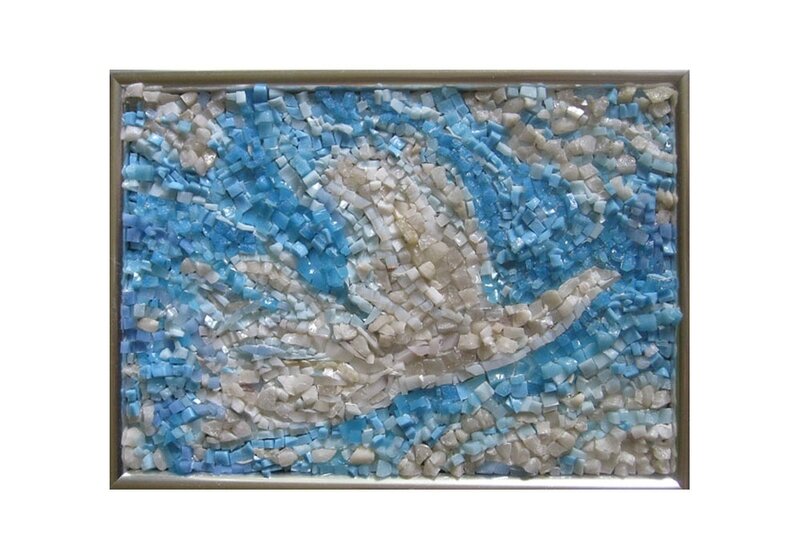 Stone and glass ,5.1 by 7.1 inches. Steen en glas, 13 x 18 cm. Verre et pierre, 13 x 18 cm.